Diese Woche stand bei mir neben meiner Arbeit an der Sullivan Jacke ganz im Zeichen des mehrfarbigen Strickens. Ich bin ein großer Fan des Strick-Designers Kieran Foley und habe mir die Anleitung zu seinem Tuch Romeo gekauft. Für 2014 steht nämlich das Erlernen des "stranded knitting" ganz oben auf meiner Liste. Noch ist nichts angeschlagen, aber Fotos und Berichte über meine ersten Versuche werde ich nachreichen.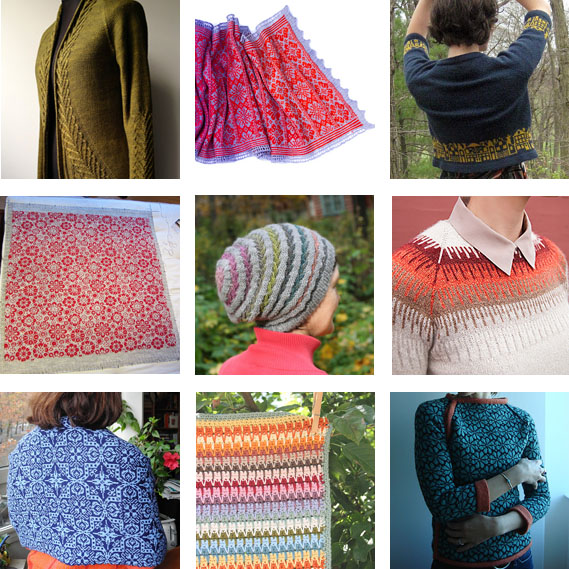 1. Reihe von links nach rechts: Ink von himawari (nach einem Muster von Maciejewska), Romeo von Kieran Foley, Provincial Cardigan von worksweet
2. Reihe von links nach rechts: For the menace von leneslines (nach einem Muster von Barbara Gregory), Jango von Svetlana Volkova, Pebble | Cliff von Shibui Knits
3. Reihe von links nach rechts: Persian tiles von SaRi nach einem Muster von Jade Starmore, Retro Baby pram cot blanket von Little Doolally, Urban Mandarin von Kirsten M. Jensen
Dear reader, every week I post my top favourite projects from Ravelry with a link to it and to the creator . If you do not wish to see your photo on this website, please email me and I will remove it!