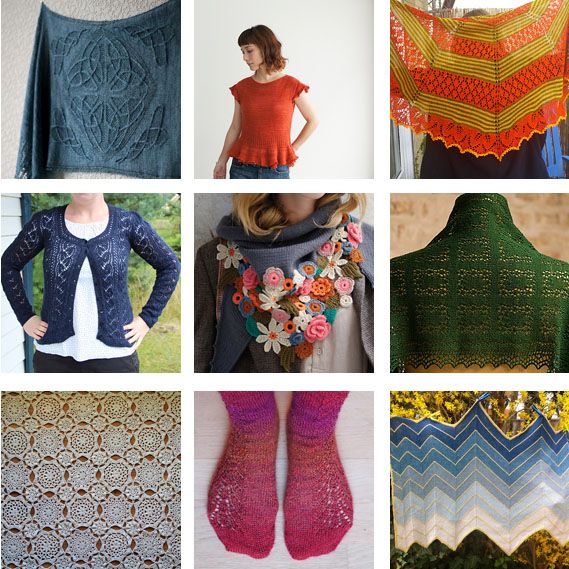 Es ist unverkennbar Frühling und wir haben ein Wochenende und das schöne Wetter genutzt, um einen kleinen Abstecher nach Kopenhagen zu unternehmen. Macht Euch also auf einen kleinen Reisebericht gefasst, in dem es natürlich auch um Wolle geht!
1. Reihe von links nach rechts: Morvach von Lucy Hague, Mokoshi von nest-design Laboratory, Calendula von keisenmann (Muster von Kirsten Kapur)
2. Reihe von links nach rechts: Master Myrtle von ancanancan (Muster von Snowden Becker), Chèche Femme n°098-T13-196 von Phildar France, Giovannina Stole von Franklin Habit
3. Reihe von links nach rechts: Tucon Throw von YarnTheory (Muster von Treva McCain), Ruby Blackrose Socks von BirgitteStrikker (Muster von Suzi Anvin), Coast line(s) von Smilla-DA (Muster von Anna Farrow)
Dear reader, every week I post my top favourite projects from Ravelry with a link to it and to the creator . If you do not wish to see your photo on this website, please email me and I will remove it!